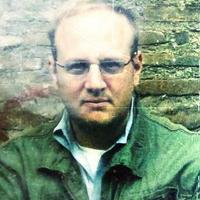 Looking for tickets for upcoming The Candlepark Stars tour dates or events? We compare prices of The Candlepark Stars tickets from official primary & trusted secondary sources, providing a legitimate & safe comparison for finding cheap tickets for The Candlepark Stars and ensuring you avoid bogus ticketing websites.

Compare & track The Candlepark Stars tour dates and ticket prices at Stereoboard! Finding the cheapest The Candlepark Stars tickets is quick and easy - we search some of the major UK agencies and ticket exchanges, including Gigantic, Eventim, Stargreen, Ticketline, Seatwave & Viagogo - to bring you the cheapest prices for all The Candlepark Stars tickets, even if the The Candlepark Stars event is sold out!
Sorry, we don't have any The Candlepark Stars tour dates, events or tickets listed presently.

If you'd like to be kept informed on any future events, please register for our The Candlepark Stars Tour and Ticket Updates. Simply leave your email details to receive our FREE weekly tour updates. You'll never miss any The Candlepark Stars tour dates or events again!

Alternatively you can subscribe to our The Candlepark Stars tour dates RSS feed in your news reader for daily The Candlepark Stars tour updates.

Also please don't forget to check out the award winning Stereoboard.com while you're here!
All things have their beginnings, big or small. Equally important are conclusions, and there is no feeling that can really replace the experience of heading home at the end of a journey. The Candlepark Stars has created an album that can be seen as trying to capture this concluding phase, the sixth and latest addition to its music overall discography. In particular, 'Take Care And Safe Home' can be seen as the third and final act of a 3-album arc that continues the themes from the artist's previous two records, in the words of the man behind the wheel Kerry Muzzey.

LA based film and television composer Kerry Muzzey returns with 'Take Care and Safe Home', his sixth outing under the moniker The Candlepark Stars. Seen by Muzzey as the last of a three album arc that began with last years 'All the Little Things' and continued with the beautiful 'We Give and We Get', the new album is yet another blissful collection of cinematic post rock. Stereoboard recently caught up with the very talented composer to find out more about the new album, its inspiration and what the future holds for The Candlepark Stars.



© 2002 - 2013
Stereoboard.com
. All rights reserved. All images, audio, and video clips are the sole property and copyright of their respective owners. No unauthorised use of any original content on this site without permission.
Stereoboard.com is developed & maintained by Eyedigit Limited, 42a Station Road, Llanishen, Cardiff CF14 5LT. Registered in England & Wales - Company #: 06931695.
Terms of Use, Privacy & Cookie Policy
|
Contact Information