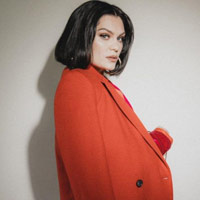 Jessie J will be performing in Newbury, check the dates below! Check below to find Jessie J tickets in Newbury. If you'd like to see a list of all Jessie J tour dates, please
CLICK HERE
.
Sorry, we don't have any Jessie J tour dates, events or tickets listed presently.

If you'd like to be kept informed on any future events, please register for our Jessie J Tour and Ticket Updates. Simply leave your email details to receive our FREE weekly tour updates. You'll never miss any Jessie J tour dates or events again!

Alternatively you can subscribe to our Jessie J tour dates RSS feed in your news reader for daily Jessie J tour updates.

Also please don't forget to check out the award winning Stereoboard.com while you're here!
Recent Jessie J News Articles



Jessie J Multi Colour (Girls) USA Import T Shirt

-

£16.99




Jessie J 4 Square (girls) Girls T-Shirt

-

£16.99




Jessie J Do It Like A Dude (girls) Girls T-Shirt

-

£16.99




Jessie J Standing T-Shirt

-

£16.49




JESSIE J DO IT LIKE A DUDE Skinny Fit T-Shirt

-

£15.00




JESSIE J STANDING Short Sleeve T-Shirt

-

£15.00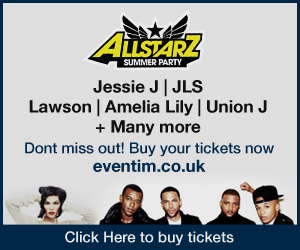 It doesn't take a team of Musicologists and a supercomputer to come to the conclusion that politics is featuring less and less in our most popular music. Now more than anytime in our post-war history, the inclusion of economic and social issues as a staple of modern popular music is becoming increasingly non-existent – as a record buying public, we simply don't seem to be that bothered about the 'next revolution' or the overthrow of the 'establishment'.

Jessie J has announced a special West Country date for the summer as part of Forest Live, organised by the Forestry Commission, where concerts are performed in spectacular woodland locations around the country.

Due to extended recording commitments Jessie J has been forced to reschedule her sold-out March 2013 'Nice To Meet You' arena tour. The tour will now take place from 15th October to 11th November 2013. All tickets will remain valid and all venues the same apart from Glasgow which has relocated from the SECC to the new Hyrdo Arena. Jessie apologises for any inconvenience this causes her fans.

Superstar pop singer Jessie J has been forced to pull out of her gig at the Ponty's Big Weekend tonight - just 25 minutes before gates were set to open.

The UK's hottest artist Jessie J and vitaminwater have come together to launch an exciting, dazzlingly new interactive online music video game which can win fans a whole heap of amazing prizes including tickets to a spectacular Jessie J gig in London at the historic Camden Roundhouse on 4th August 2012.



© 2002 - 2013
Stereoboard.com
. All rights reserved. All images, audio, and video clips are the sole property and copyright of their respective owners. No unauthorised use of any original content on this site without permission.
Stereoboard.com is developed & maintained by Eyedigit Limited, 42a Station Road, Llanishen, Cardiff CF14 5LT. Registered in England & Wales - Company #: 06931695.
Terms of Use, Privacy & Cookie Policy
|
Contact Information