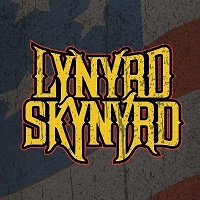 Lynyrd Skynyrd will be performing in Glen Allen, check the dates below! Check below to find Lynyrd Skynyrd tickets in Glen Allen. If you'd like to see a list of all Lynyrd Skynyrd tour dates, please
CLICK HERE
.
Sorry, we don't have any Lynyrd Skynyrd tour dates, events or tickets listed presently.

If you'd like to be kept informed on any future events, please register for our Lynyrd Skynyrd Tour and Ticket Updates. Simply leave your email details to receive our FREE weekly tour updates. You'll never miss any Lynyrd Skynyrd tour dates or events again!

Alternatively you can subscribe to our Lynyrd Skynyrd tour dates RSS feed in your news reader for daily Lynyrd Skynyrd tour updates.

Also please don't forget to check out the award winning Stereoboard.com while you're here!



Lynyrd Skynyrd JB Whiskey (XXL Only) USA Import T Shirt

-

£17.99




Lynyrd Skynyrd Americana (XXL Only) USA Import T Shirt

-

£17.99




Lynyrd Skynyrd Lady Liberty (XXL Only) USA Import T Shirt

-

£17.99




Lynyrd Skynyrd Support Southern Rock (XXL Only) USA Import T Shirt

-

£17.99




Lynyrd Skynyrd Biker Patch T USA Import T Shirt

-

£17.99




LYNYRD SKYNYRD GIMME BACK MY Tie-dye T-Shirt

-

£17.50




LYNYRD SKYNYRD SWEET HOME SKULL Tie-dye T-Shirt

-

£17.50




LYNYRD SKYNYRD DOUBLE TROUBLE Tie-dye T-Shirt

-

£17.50




LYNYRD SKYNYRD FREEBIRD TIE DYE Tie-dye T-Shirt

-

£17.50




LYNYRD SKYNYRD SOUTHERN CROSS Tie-dye T-Shirt

-

£17.50
With over thirty million albums sold and enough tragedy experienced to have defeated most bands, Lynyrd Skynyrd could be forgiven for hanging up their spurs and enjoying a peaceful retirement. Fortunately, these guys are as tough as a tungsten wrecking ball. Whereas many ageing acts lose their inspiration and trundle towards the creative grave churning out sub standard slop for no other reason than to make money touring their hits (cough Queen cough), Skynyrd remain a force to be reckoned with. As such their eighth album since reforming in 1987 - following the plane crash a decade earlier that killed talismanic leader Ronnie Van Zant, guitarist Steve Gaines and his sister Cassie – is a blinding piece of work from glorious start to exceptional finish.

It's a tired cliché to describe an ageing rock & roll band as survivors, but if that label belongs to anyone it's Lynyrd Skynyrd. Formed in Jacksonville, Florida in 1964 the subsequent decades have seen the southern rock stalwarts experience wonderful highs courtesy of timeless anthems like 'Sweet Home Alabama' and 'Free Bird', as well as an earth shattering low that almost destroyed them. Back in 1977, following the release of their ironically titled 'Street Survivors' album, founding member, lead singer and voice of a generation Ronnie Van Zant was killed on tour when the band's plane crashed in a forest in Gillsburg, Mississippi after running out of fuel. Guitarist Steve Gaines, his sister and backing singer Cassie along with members of their road crew and airline staff also died on impact. The rest of the band somehow pulled through, albeit in a damaged state – both physically and mentally. After a ten year hiatus they regrouped in 1987 with Ronnie's brother Johnny Van Zant taking over on lead vocals. Since then ill health has claimed every member of the original line up with only guitarist Gary Rossington left to fly the flag. Through triumph, tragedy and countless tribulations the spirit of their music has endured. So it's fair to say 'Last of A Dyin' Breed', the title track and lead single from their thirteenth studio album, is easily the most aptly named record of the year thus far.

Following their short run of June UK shows, iconic southern rockers Lynyrd Skynyrd have today announced a short November tour. Lynyrd Skynyrd Tickets are on sale from 9am on Friday 20th July.





SITE LINKS




SITE INFO

TOP SELLING TICKETS




LATEST ANNOUNCEMENTS

FOLLOW US FOR LIVE UPDATES


© 2002 - 2013
Stereoboard.com
. All rights reserved. All images, audio, and video clips are the sole property and copyright of their respective owners. No unauthorised use of any original content on this site without permission.
Stereoboard.com is developed & maintained by Eyedigit Limited, 42a Station Road, Llanishen, Cardiff CF14 5LT. Registered in England & Wales - Company #: 06931695.
Terms of Use, Privacy & Cookie Policy
|
Contact Information