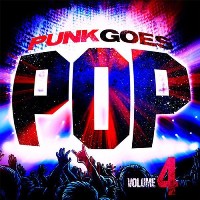 Looking for tickets for upcoming Punk Goes Pop 4 tour dates or events? We compare prices of Punk Goes Pop 4 tickets from official primary & trusted secondary sources, providing a legitimate & safe comparison for finding cheap tickets for Punk Goes Pop 4 and ensuring you avoid bogus ticketing websites.

Compare & track Punk Goes Pop 4 tour dates and ticket prices at Stereoboard! Finding the cheapest Punk Goes Pop 4 tickets is quick and easy - we search some of the major UK agencies and ticket exchanges, including Gigantic, Eventim, Stargreen, Ticketline, Seatwave & Viagogo - to bring you the cheapest prices for all Punk Goes Pop 4 tickets, even if the Punk Goes Pop 4 event is sold out!
Sorry, we don't have any Punk Goes Pop 4 tour dates, events or tickets listed presently.

If you'd like to be kept informed on any future events, please register for our Punk Goes Pop 4 Tour and Ticket Updates. Simply leave your email details to receive our FREE weekly tour updates. You'll never miss any Punk Goes Pop 4 tour dates or events again!

Alternatively you can subscribe to our Punk Goes Pop 4 tour dates RSS feed in your news reader for daily Punk Goes Pop 4 tour updates.

Also please don't forget to check out the award winning Stereoboard.com while you're here!
Recent Punk Goes Pop 4 News Articles
Sorry, but there are no recent news articles!
Sorry, there are no related Punk Goes Pop 4 news & reviews available to display currently.


© 2002 - 2013
Stereoboard.com
. All rights reserved. All images, audio, and video clips are the sole property and copyright of their respective owners. No unauthorised use of any original content on this site without permission.
Stereoboard.com is developed & maintained by Eyedigit Limited, 42a Station Road, Llanishen, Cardiff CF14 5LT. Registered in England & Wales - Company #: 06931695.
Terms of Use, Privacy & Cookie Policy
|
Contact Information