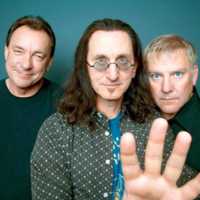 Rush will be performing
1 event
in Glasgow on Thursday 30th May 2013 at Glasgow SECC. Check below to find Rush tickets in Glasgow. If you'd like to see a list of all Rush tour dates, please
CLICK HERE
.
Stereoboard partners with trusted primary and secondary ticket sellers to compare Rush tickets. The companies we work with have a registered office, provide contact details and offer prompt Money Back Guarantees. Purchasing Rush tickets through Stereoboard.com is always safe, secure and risk-free!
We cannot vouch for the authenticity or reliability of any eBay sellers, we'd strongly advise you to thoroughly check the feedback and selling history before making a purchase. A bargain can sometimes be found!
| | | | | |
| --- | --- | --- | --- | --- |
| RUSH 2112 PENTAGRAM Tie-dye T-Shirt - £19.00 | RUSH STARMAN Tie-dye T-Shirt - £18.00 | RUSH STARMAN BLEND Short Sleeve T-Shirt - £15.00 | RUSH EXPLODING LOGO Short Sleeve T-Shirt - £15.00 | RUSH VINTAGE LOGO Short Sleeve T-Shirt - £15.00 |
| RUSH CLOCKWORK ANGELS Short Sleeve T-Shirt - £15.00 | RUSH STARMAN Short Sleeve T-Shirt - £15.00 | RUSH MOVING PICTURES 2 Short Sleeve T-Shirt - £15.00 | RUSH A FAREWELL TO KINGS STENCIL Short Sleeve T-Shirt - £15.00 | RUSH FLY BY NIGHT Short Sleeve T-Shirt - £15.00 |
It is difficult for this generation to gauge how much of an impact an album like '2112' would of had when it first dropped - why, my own Dad was only fourteen when this came out. Rush were a band that were yet to release anything successful in a commercial or critical sense, and they flopped with their first real attempt at experimentation, the forgettable 'Caress of Steel'. All things considered, I am still surprised at how fresh and playful '2112', the follow-up, sounds.

In time for 21/12, Rush are set to release the Deluxe Editions of Rush's 1976 platinum-selling, landmark album, '2112', in three different configurations: The deluxe editions contain a CD/DVD or CD/Blu-Ray material including the remastered '2112' CD with 3 live bonus tracks and a DVD or Blu-ray disc with a 5.1 surround sound audio mix and an interactive digital comic book, a new album cover by original album designer Hugh Syme, liner notes and unpublished photos. The super deluxe contains the CD/ Blu-ray and is meticulously assembled in a hardbound bookcase packed with a 40-page comic book representing every song on '2112'.

To tie with the eagerly anticipated release of the sci-fi novel tied to the bands recent studio album, Rush are set to release a further single, 'The Wreckers' in October 2012.



© 2002 - 2013
Stereoboard.com
. All rights reserved. All images, audio, and video clips are the sole property and copyright of their respective owners. No unauthorised use of any original content on this site without permission.
Stereoboard.com is developed & maintained by Eyedigit Limited, 42a Station Road, Llanishen, Cardiff CF14 5LT. Registered in England & Wales - Company #: 06931695.
Terms of Use, Privacy & Cookie Policy
|
Contact Information