Listing your spare/unwanted tickets is FAST, EASY & FREE!
Concert Tickets, Tour Dates & Festival Tickets

Search For Concert Tickets: Enter your search artist, event or festival and click "Compare Tickets!" to find the cheapest available concert tickets!
Classical and Composers Tours, Gigs & Events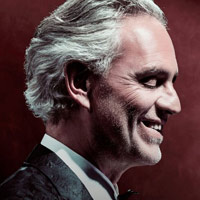 Andrea Bocelli
Italian tenor and multi-instrumentalist Andrea Bocelli has confirmed two special shows for September 2013 at two brand new UK arenas.
September 2013
(Sat 18th May 2013 - Sun 15th Dec 2013)
Tickets for Andrea Bocelli are priced from £21.85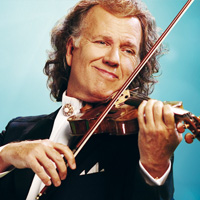 Andre Rieu
Rieu - one of the world's best selling live acts in the world - adds third show at London's Wembey Arena to up and coming tour
December 2013
(Sat 18th May 2013 - Sat 31st May 2014)
Tickets for Andre Rieu are priced from £40.00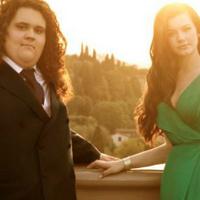 Jonathan and Charlotte
Classical singing sensations Jonathan Antoine and Charlotte Jaconelli - who shot to fame in 2012's Britain's Got Talent - have announced their first nationwide UK tour for June 2013.
June 2013
(Sun 23rd Jun 2013 - Sat 29th Jun 2013)
Tickets for Jonathan and Charlotte are priced from £22.00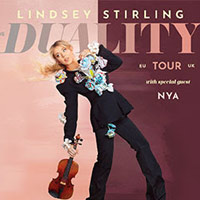 Lindsey Stirling
YouTube sensation Lindsey Stirling lines-up one-off gig at London's Shepherds Bush Empire late 28th May
May 2013
(Tue 28th May 2013 - Thu 27th Jun 2013)
Tickets for Lindsey Stirling are priced from £16.00
Stereoboard.com helps you to easily compare ticket prices from trusted online sources for thousands of concerts, tours, gigs and music, sport & theatre events. We update our tickets database on a hourly basis to ensure our ticket prices are kept as accurate and up to date as we possibly can.

Our 100% Trust Seal ensures any tickets purchased via Stereoboard.com are 100% money back guaranteed in the event of non delivery. Concert Tickets will be bought from trusted and reputable sellers. Buying your concert, tour and gig tickets via Stereoboard.com means you have the peace of mind to know your tickets, and your hard earned money, is in safe hands.

Our mission is to bring clarity and trust to what has become tranditionally a murky and uncertain space. If you have any questions or need any help whatsoever please get in touch with us by emailing tickets@stereoboard.com. classical and composers