Listing your spare/unwanted tickets is FAST, EASY & FREE!
Concert Tickets, Tour Dates & Festival Tickets

Search For Concert Tickets: Enter your search artist, event or festival and click "Compare Tickets!" to find the cheapest available concert tickets!
Comedy Tours, Gigs & Events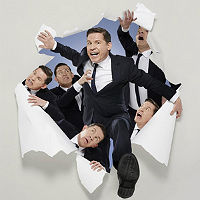 Lee Evans
Megastar comic Lee Evans confirms marathon run of UK tour dates for 2014, as part of his new 'Monsters' tour.
August 2014
(Wed 20th Aug 2014 - Sun 30th Nov 2014)
Tickets for Lee Evans are priced from £30.00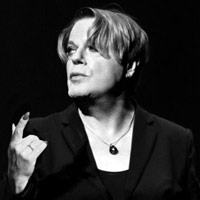 Eddie Izzard
Comic genius Eddie Izzard has added more arena dates to his May and June 2013 'Force Majeure' UK tour.
May 2013
(Sun 26th May 2013 - Sun 9th Jun 2013)
Tickets for Eddie Izzard are priced from £20.00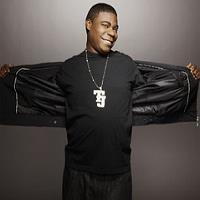 Tracy Morgan
'30 Rock' star and 'Saturday Night Live' cast member and comedian Tracy Morgan announces he will be playing his first run of UK stand up shows in October 2013
October 2013
(Thu 30th May 2013 - Sun 20th Oct 2013)
Tickets for Tracy Morgan are priced from £14.55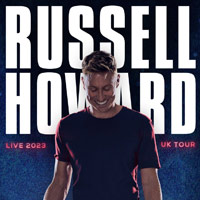 Russell Howard
Comedian Russell Howard announces his live return with a new stand-up arena tour for early 2014, extra dates added
March 2014
(Sat 22nd Feb 2014 - Thu 17th Apr 2014)
Tickets for Russell Howard are priced from £27.00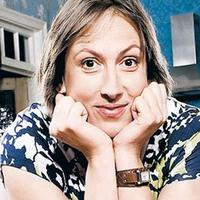 Miranda Hart
English actress, writer and comedian Miranda Hart announced her 'MY, WHAT I CALL, LIVE SHOW' for March 2014. Extra London show added.
March 2014
(Fri 28th Feb 2014 - Fri 11th Apr 2014)
Tickets for Miranda Hart are priced from £27.50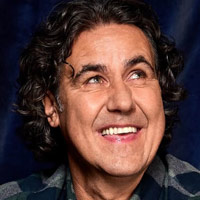 Micky Flanagan
Due to demand, Micky Flanagan has added even more new dates to his 2013 'Back In The Game' UK arena tour this Autumn.
October 2013
(Fri 24th May 2013 - Sat 23rd Nov 2013)
Tickets for Micky Flanagan are priced from £24.50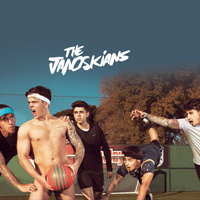 The Janoskians
The Australian comedy group hit the UK for a trio of gigs this May, having found fame through YouTube.
May 2013
(Fri 24th May 2013 - Tue 28th May 2013)
Tickets for The Janoskians are priced from £4.99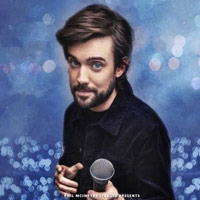 Jack Whitehall
Comedian Jack Whitehall announces new stand-up UK arena tour for spring 2014, which will see him performing in some of the country's biggest venues
March 2014
(Wed 5th Mar 2014 - Sun 16th Mar 2014)
Tickets for Jack Whitehall are priced from £43.97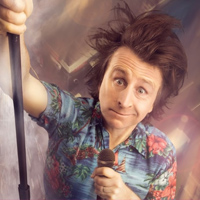 Milton Jones
Crazy comedian Milton Jones lines up fresh UK tour for late 2013
October 2013
(Wed 9th Oct 2013 - Sat 26th Oct 2013)
Tickets for Milton Jones are priced from £20.00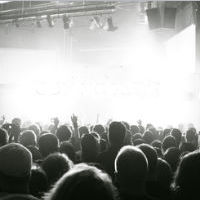 Sarah Millican
November 2012
(Sun 26th May 2013 - Sun 18th May 2014)
Tickets for Sarah Millican are priced from £16.50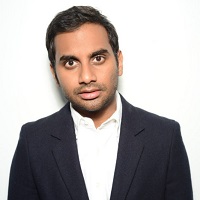 Aziz Ansari
American actor and comedian confirms his biggest UK show to date
June 2013
(Fri 31st May 2013 - Sat 15th Jun 2013)
Tickets for Aziz Ansari are priced from £28.50
Stereoboard.com helps you to easily compare ticket prices from trusted online sources for thousands of concerts, tours, gigs and music, sport & theatre events. We update our tickets database on a hourly basis to ensure our ticket prices are kept as accurate and up to date as we possibly can.

Our 100% Trust Seal ensures any tickets purchased via Stereoboard.com are 100% money back guaranteed in the event of non delivery. Concert Tickets will be bought from trusted and reputable sellers. Buying your concert, tour and gig tickets via Stereoboard.com means you have the peace of mind to know your tickets, and your hard earned money, is in safe hands.

Our mission is to bring clarity and trust to what has become tranditionally a murky and uncertain space. If you have any questions or need any help whatsoever please get in touch with us by emailing tickets@stereoboard.com. comedy