Listing your spare/unwanted tickets is FAST, EASY & FREE!
Concert Tickets, Tour Dates & Festival Tickets

Search For Concert Tickets: Enter your search artist, event or festival and click "Compare Tickets!" to find the cheapest available concert tickets!
Opera and A Cappella Tours, Gigs & Events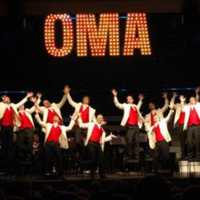 Only Men Aloud
Welsh choral group Only Men Aloud announce December UK tour, culminating with a massive homecoming show at Cardiff Motorpoint Arena.
December 2013
(Thu 12th Dec 2013 - Sat 21st Dec 2013)
Tickets for Only Men Aloud are priced from £19.50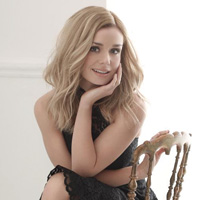 Katherine Jenkins
Katherine Jenkins joins The Human League as headliners for this year's Tatton Park Picnic Concerts
July 2013
(Sat 3rd Aug 2013 - Thu 12th Dec 2013)
Tickets for Katherine Jenkins are priced from £52.80
Stereoboard.com helps you to easily compare ticket prices from trusted online sources for thousands of concerts, tours, gigs and music, sport & theatre events. We update our tickets database on a hourly basis to ensure our ticket prices are kept as accurate and up to date as we possibly can.

Our 100% Trust Seal ensures any tickets purchased via Stereoboard.com are 100% money back guaranteed in the event of non delivery. Concert Tickets will be bought from trusted and reputable sellers. Buying your concert, tour and gig tickets via Stereoboard.com means you have the peace of mind to know your tickets, and your hard earned money, is in safe hands.

Our mission is to bring clarity and trust to what has become tranditionally a murky and uncertain space. If you have any questions or need any help whatsoever please get in touch with us by emailing tickets@stereoboard.com. opera and a cappella