Listing your spare/unwanted tickets is FAST, EASY & FREE!
Concert Tickets, Tour Dates & Festival Tickets

Search For Concert Tickets: Enter your search artist, event or festival and click "Compare Tickets!" to find the cheapest available concert tickets!
Progressive Rock Tours, Gigs & Events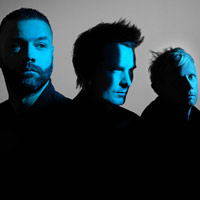 Muse
Muse have announced dates for what will be their biggest ever stadium tour, with shows in Coventry, London & Manchester.
May 2013
(Sat 25th May 2013 - Sat 27th Jul 2013)
Tickets for Muse are priced from £22.73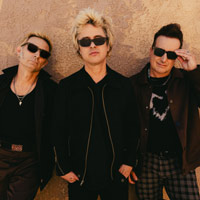 Green Day
Punk rock icons Green Day return to the UK next June for a special show at London's Emirates Stadium on June 1st.
June 2013
(Fri 24th May 2013 - Tue 2nd Jul 2013)
Tickets for Green Day are priced from £28.17
Roger Waters
Pink Floyd's Roger Waters will bring the historic production of 'The Wall' back to the UK this September for Manchester & London shows.
May 2011
(Thu 18th Jul 2013 - Sat 21st Sep 2013)
Tickets for Roger Waters are priced from £40.18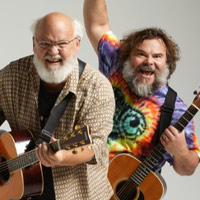 Tenacious D
Hard rockin' amigos Tenacious D have just announced a new tour which takes in a short run of UK live shows in December 2013.
December 2013
(Sun 11th Aug 2013 - Wed 18th Dec 2013)
Tickets for Tenacious D are priced from £33.80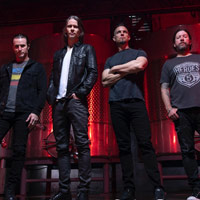 Alter Bridge
American rockers announce October UK tour with Shinedown & Halestorm, which will support the release of what will be their fourth studio album.
October 2013
(Wed 16th Oct 2013 - Fri 15th Nov 2013)
Tickets for Alter Bridge are priced from £25.00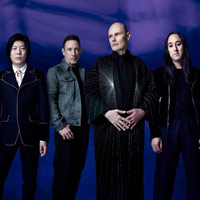 The Smashing Pumpkins
Top-selling American alternative rock outfit line-up summer UK tour dates
July 2013
(Thu 20th Jun 2013 - Sun 4th Aug 2013)
Tickets for The Smashing Pumpkins are priced from £21.06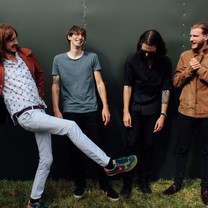 Dry The River
Folk-rock outfit line-up two June UK gigs, in Brighton and Birmingham
June 2013
(Tue 18th Jun 2013 - Thu 20th Jun 2013)
Tickets for Dry The River are priced from £10.00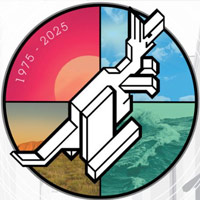 The Australian Pink Floyd Show
The Australian Pink Floyd Show returns to the UK in July 2013 for a special 'Dark Side of the Moon' Live at Jodrell Bank show.
July 2013
(Sat 6th Jul 2013 - Sat 12th Apr 2014)
Tickets for The Australian Pink Floyd Show are priced from £10.00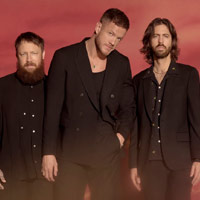 Imagine Dragons
Las Vegas indie rockers Imagine Dragons have mapped out a new UK tour for November 2013.
April 2013
(Mon 29th Apr 2013 - Mon 25th Nov 2013)
Tickets for Imagine Dragons are priced from £16.00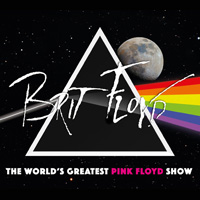 Brit Floyd
Brit Floyd, the Pink Floyd Tribute Show, have announced a new autumn 2013 UK tour celebrating the amazing musical legacy of Pink Floyd!
October 2013
(Wed 31st Jul 2013 - Tue 3rd Dec 2013)
Tickets for Brit Floyd are priced from £10.00
Camel
Having already announced a concert at London's Barbican Arts Centre for October 28th, the band have now added further live dates
October 2013
(Sat 19th Oct 2013 - Tue 22nd Oct 2013)
Tickets for Camel are priced from £25.00
Stereoboard.com helps you to easily compare ticket prices from trusted online sources for thousands of concerts, tours, gigs and music, sport & theatre events. We update our tickets database on a hourly basis to ensure our ticket prices are kept as accurate and up to date as we possibly can.

Our 100% Trust Seal ensures any tickets purchased via Stereoboard.com are 100% money back guaranteed in the event of non delivery. Concert Tickets will be bought from trusted and reputable sellers. Buying your concert, tour and gig tickets via Stereoboard.com means you have the peace of mind to know your tickets, and your hard earned money, is in safe hands.

Our mission is to bring clarity and trust to what has become tranditionally a murky and uncertain space. If you have any questions or need any help whatsoever please get in touch with us by emailing tickets@stereoboard.com. progressive rock