Compare & Buy John Mayer London Tickets at Stereoboard. Ticket prices may be above, below or at face value.
John Mayer at London O2 Arena
124 fans have viewed John Mayer tickets today!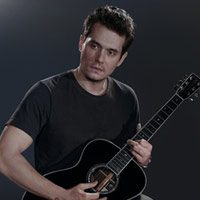 John Mayer is a pop-rock singer-songwriter and musician from Bridgeport, Connecticut, well known for his hit single Your Body Is a Wonderland.
John Mayer will be performing

2 events

in London
between Monday 18th March 2024 and Tuesday 19th March 2024 at the O2 Arena.



Official

John Mayer Plus Special Guest Madison Cunningham


LONDON, O2




→

AXS IS THE OFFICIAL TICKET AGENT FOR THIS VENUE

price




tbc




Official

John Mayer Solo


London, O2

from


£50.

55

inc fees




Resale

John Mayer


London, O2 Arena


Tickets available: 353

from


£110.

59

inc fees




Resale

John Mayer


London, O2 Arena

from


£129.

00

inc fees




Resale

John Mayer


London, O2 Arena


Tickets available: 62

from


£129.

69

inc fees




Resale

John Mayer


London, O2 Arena

from


£154.

94

inc fees




Official

John Mayer


London, O2 Arena

from


£50.

55

inc fees




Official

John Mayer EXTRA DATE ADDED Plus Special Guest Madison Cunningham


LONDON, O2




→

AXS IS THE OFFICIAL TICKET AGENT FOR THIS VENUE

price




tbc




Official

John Mayer


London, O2 Arena

from


£50.

55

inc fees




Official

John Mayer Solo


London, O2

from


£50.

55

inc fees




Resale

John Mayer


London, O2 Arena


Tickets available: 329

from


£100.

99

inc fees




Resale

John Mayer


London, O2 Arena


Tickets available: 56

from


£104.

23

inc fees




Resale

John Mayer


London, O2 Arena

from


£114.

95

inc fees




Resale

John Mayer Floor Blocks Only


London, O2 Arena

from


£159.

00

inc fees

Did you miss out on tickets? Join the Waitlist now to be informed when new shows are confirmed.

JOIN THE WAITLIST

Staying the night in London? Find somewhere near London's O2 Arena for this John Mayer show. Explore your options on the map above or hotel listings below and Book Your (Fully Refundable) Concert Hotel Today!

---

Address: London O2 Arena, Peninsula Square, Greenwich, London, SE10 0DX
Telephone: 020 8463 2000
Venue Capacity: 20000