Compare & Buy Matt Rife Seattle Tickets at Stereoboard. Ticket prices may be above, below or at face value.
Matt Rife at Seattle Paramount Theatre
749 fans have viewed Matt Rife tickets today!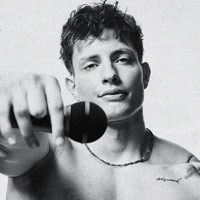 Matt Rife is a comedian and actor from Columbus, Ohio.
Matt Rife will be performing

1 event

in Seattle
on Friday 10th May 2024 at the Paramount Theatre.
Tickets for Matt Rife in Seattle are in
HIGH DEMAND
- Availability may be extremely limited



Official

Matt Rife


Seattle, Paramount Theatre

from


£55.

39

plus fees




Resale

Matt Rife


Seattle, Paramount Theatre Seattle

from


£87.

74

inc fees




Resale

Matt Rife


Seattle, Paramount Theatre - Seattle


Tickets available: 584

from


£89.

26

inc fees




Resale

Matt Rife


Seattle, Paramount Theatre Seattle


Tickets available: 325

from


£95.

39

inc fees




Resale

Matt Rife


Seattle, Paramount Theatre Seattle


Tickets available: 327

from


£104.

57

inc fees




Resale

Matt Rife


Seattle, Paramount Theatre - Seattle

from


£105.

67

inc fees




Official

Matt Rife


Seattle, Paramount Theatre

from


£55.

39

plus fees




Resale

Matt Rife


Seattle, Paramount Theatre Seattle

from


£84.

78

inc fees




Resale

Matt Rife


Seattle, Paramount Theatre - Seattle


Tickets available: 561

from


£90.

85

inc fees




Resale

Matt Rife


Seattle, Paramount Theatre Seattle


Tickets available: 613

from


£108.

11

inc fees




Resale

Matt Rife


Seattle, Paramount Theatre - Seattle

from


£111.

49

inc fees




Resale

Matt Rife


Seattle, Paramount Theatre Seattle


Tickets available: 611

from


£118.

52

inc fees

We work ONLY with the leading trusted ticket resellers in the USA - Buy tickets with peace of mind at Stereoboard!

Did you miss out on tickets? Join the Waitlist now to be informed when new shows are confirmed.

JOIN THE WAITLIST

Staying the night in Seattle? Find somewhere near Seattle's Paramount Theatre Seattle for this Matt Rife show. Explore your options on the map above or hotel listings below and Book Your (Fully Refundable) Concert Hotel Today!

---