Compare & Buy Dutch Uncles Nottingham Tickets at Stereoboard. Ticket prices may be above, below or at face value.
Dutch Uncles at Nottingham Metronome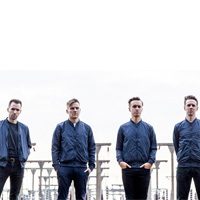 Dutch Uncles are an indie-pop and math rock band from Stockport.
Sorry, we don't have any Dutch Uncles tour dates, events or tickets listed at the moment.

If you'd like to be kept informed on any future Dutch Uncles tickets & events, please register for our Tour Newsletter below for weekly updates.
Did you miss out on tickets? Join the Waitlist now to be informed when new shows are confirmed.
JOIN THE WAITLIST
Staying the night in Nottingham? Find somewhere near Nottingham's for this Dutch Uncles show. Explore your options on the map above or hotel listings below and Book Your (Fully Refundable) Concert Hotel Today!
---