Compare & Buy Abba Voyage London Tickets at Stereoboard. Ticket prices may be above, below or at face value.
Abba Voyage at London ABBA Arena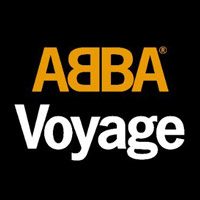 ABBA Voyage is a digital concert experience like no other, from one of the world's biggest pop acts in a custom-built arena at Queen Elizabeth Olympic Park, London.
Upcoming Abba Voyage Events
Buy Abba Voyage Tickets in London
Booking Period
from
Today
until
Monday 25 November 2024
Venue/Theatre
ABBA Arena - Pudding Mill Lane, London
Ticket Prices
from
£65.50
inc fees
Book Now
Advanced Search for Abba Voyage Tickets
If you'd like to search Stereoboard for Abba Voyage Tickets at London's ABBA Arena, please choose the performance from the list below to find your Abba Voyage tickets today!
WE WORK WITH UK'S BEST THEATRE TICKET AGENTS TO FIND YOU THE CHEAPEST SEATS!

Stereoboard helps you find the best theatre ticket deals from the UK's most trusted ticket agents. We've searched our panel of over 100+ sellers to find you the best prices for Abba Voyage in London's West End.

You won't find tickets cheaper anywhere else. Book your tickets today and enjoy a great night out!
Abba Voyage Video - Official Trailer
Hotels & Places To Stay Near London's ABBA Arena
Staying the night? Find a place to stay near London's Olympic Park for this show. Book Your Stay Today!


Abba Voyage Tickets Comments & Discussion
Abba Voyage Theatre Event Reviews
1